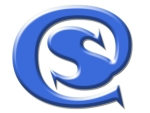 Sayso Communications, Inc. is based in beautiful Tallahassee, Florida. Since our beginnings in 1995 as an independent PC computer service and support firm, we have served the North Florida panhandle area providing a unique blend of technologies with a strong focus on Open Source Solutions. We focus on providing cost effective and secure networking equipment to our clients as well as reliable email and web hosting. We stand tall on the shoulder of giants in Open Source Software (OSS).
We no longer maintain an office for walk-in computer repair but rather perform the majority of our support work via VPN, RDP, VNC and Teamviewer remote sessions. Our current focus is building low-power high performance severs running Proxmox virtualization with OPNSense firewall, Asterisk PBX VoIP phone systems, BackupPC network backup server, Windows Server and Windows Terminal Server pre loaded and ready to run. With over 20 years experience in OSS, we know how to build secure and reliable systems.
Just some of the technology we support: RedHat Linux, Debian Linux, Proxmox Virtualization, Windows Server and Desktop Operating Systems, all types of networking gear including Netgear, HP, Soekris, Lanner, Supermicro, Dell and the like. We also have expertise in legacy technology such as RS-232 terminals,  portservers, digiboards and IEEE-1284. 20+ years of experience speaks for itself.
Sayso Communications, Inc. … Once you tried the rest or are looking for the best,  give us a call to discuss your support needs. Our promise is to treat you the way we'd want to be treated ourselves and to not make it hurt… much.

850-224-5737