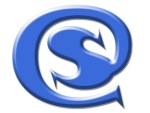 Sayso Communications, Inc. is based in beautiful Tallahassee, Florida. We specialize in onsite and offsite/remote service and support for Linux/UNIX and Windows data, network and communications systems. Our focus is on doing it right the first time by designing and deploying the best Open Source Software solutions for your network. We recognize every client has different requirements so we evaluate each situation individually to formulate a solution that is among the best the industry has to offer. With over 20-years of small to medium business experience, we know what it takes to deploy a secure and reliable network communication infrastructure from the client desktop, to network connectivity, phone systems as well as high-availability systems in the server room. We don't like last minute surprises so we make extra effort to include all necessary items in our quotes that way you know the bottom line number right from the start. Contact us today to discuss your specific requirements!
Sayso Communications, Inc. technicians are in the top of their class. They fix "impossible" systems daily so when you have a problem no one else can figure out, give us a call. With over 20-years in the industry, we have long term clients across the United States and Europe. Whether you need remote support or onsite, we will travel to your office either electronically "over the wire" or, with our discounted block day rate, arrive in person, ready to take on the toughest jobs. To show that we, walk the walk and talk the talk, we offer a 30-day satisfaction guarantee on our labor.
Sayso Communications, Inc. is now offering hosting in "the cloud". We operate a group of colocated servers in Atlanta, Ga. from which we provide Internet Domain hosting, email, WWW, remote backup, VoIP/ITSP and virtual machine hosting. We use Open Source Software in our hosting infrastructure and have been true believers in OSS since our first, hugely successful deployment of our hand-build Linux based firewall in 1996 using WGS Linux PRO, no less. Currently, we deploy Linux servers based on Debian, CentOS and Proxmox which is a hybrid of the two.
When it comes to computers and communications, there's not much we don't do!
Internet Hosting we maintain a cluster of virtual hosting servers from which we provide domain hosting, virtual machines and VoIP telephony services.
Software Support we install and maintain server and client operating systems, firewall routers, telephony equipment, fax servers, printing systems and more. Our custom build Linux servers are maintained via a private YUM software repository to which our customers have exclusive access. We enhance CentOS and Debian based servers with our own custom compiled software to add features you can't get out of the box.
Hardware Support we offer most name brand equipment to our customers at a substantial discount rate. We also build custom hardware that is sourced specifically for our clients needs. We offer unique, high value alternatives to overly expensive mainstream options when other support companies opt to purchase out-of-the-box solutions exclusively. We offer more flexibility and are more adaptable to changing technology.
Remote Support using a variety of connection technologies, we offer remote support to any customer who has an Internet connection. We are able to quickly respond to problems and most of the time do not have to leave our office. This translates into savings for our customers as well as improved time to response.
Telephony Support we build and support Asterisk(TM) based VoIP telephone systems using software we build and distribute via our private YUM repository. Our software set is the accumulation of over 10-years experience in building and deploying Asterisk(TM) and can not be found anywhere else.
Sayso Communications, Inc. … please give us a call today to discuss your support needs.
850-224-5737